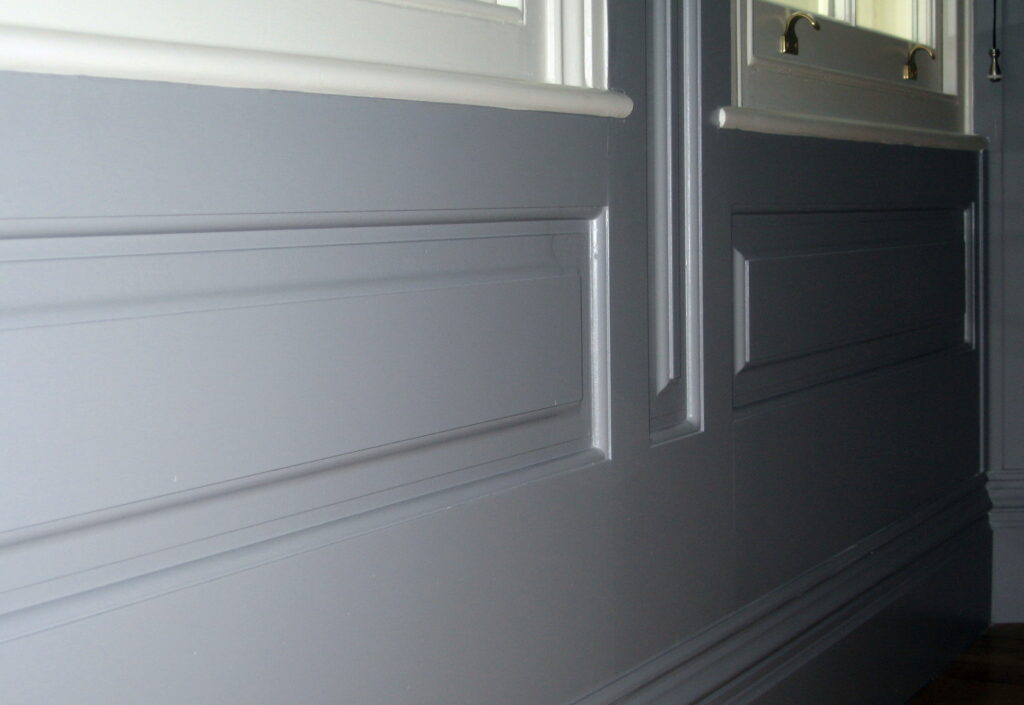 As the market becomes filled with "special effects" paints why not think of going bold with your painted wall panelling look. Many paints now can give different finishes – metallic, for example. Similarly, there is a vast trend to experiment with "creative effects" in your own home. Not only are the effects beautiful but the finishes look expensive adding richness, character and value to your home. Wood graining, stippling and combing are just some of the more popular techniques for painted wall panels.
We can make or design any style of wall panel, with a vast range of products. Medite wall panels are perfect for painting and can be routed or designed with a moulding. Skirting boards and dado rails can enhance your style and we have many to choose from, we can even replicate any mouldings with our own tooling.
Our technical department and installation team will take care of the whole project for you and with our experience of dealing with leading interior designers and architects we know how important it is to achieve a top class finish. Each wall panel is handmade on site ensuring each wall panel fits perfectly.
Painted wall panels from the wall panelling company are designed to give a near seam less finish and by using top quality Medite MR panels,  you will be amazed at the finish.