Brentwood Essex Victorian Makeover
The Wall Panelling Company working in Brentwood Essex in A Victorian Property, Designing Heritage Wall Panelling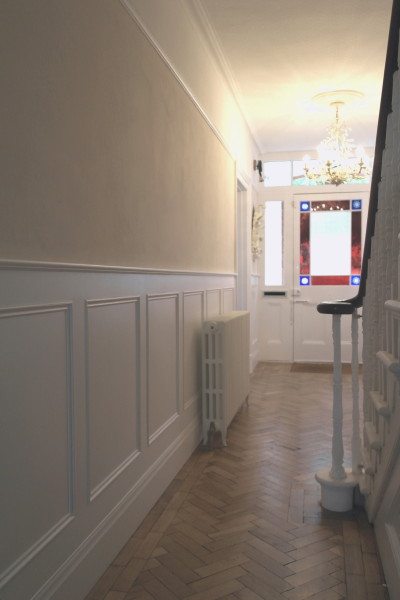 The Wall Panelling Company
Our Clients were looking to renovate their Victorian property in Brentwood Essex and one of their requirements was to replicate the classic look of our Heritage Wall Panels.
The panels have been designed to match many Victorian mouldings used for window shutters and cupboards in the Victorian period and can be fitted to make a unique and bespoke panel to enhance any home.
Each panel is made and fitted to the existing plastered walls and each detailed panel has been to cut & mitred accordingly. By making the panels on site you are able to make everything exact.
A true Victorian house can be enhanced by adding many of the features that are sometimes lost, through decades of trends and fashions, but in truth a property that can capture and retain it's original style will always be in vogue.
The panels can also be used with original skirting and dado rails if they are already in place as the panels can be designed and fitted with only a 9mm thickness.
By using this method and keeping your existing skirting board, you eliminate the necessity to disturb  your original floor, especially if this has the original tiles.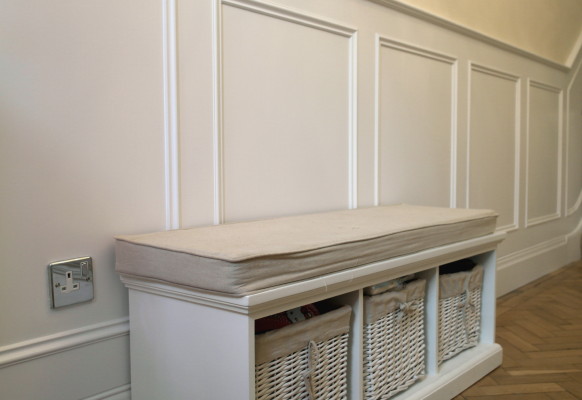 Supplying panelling products and mouldings direct to your door.