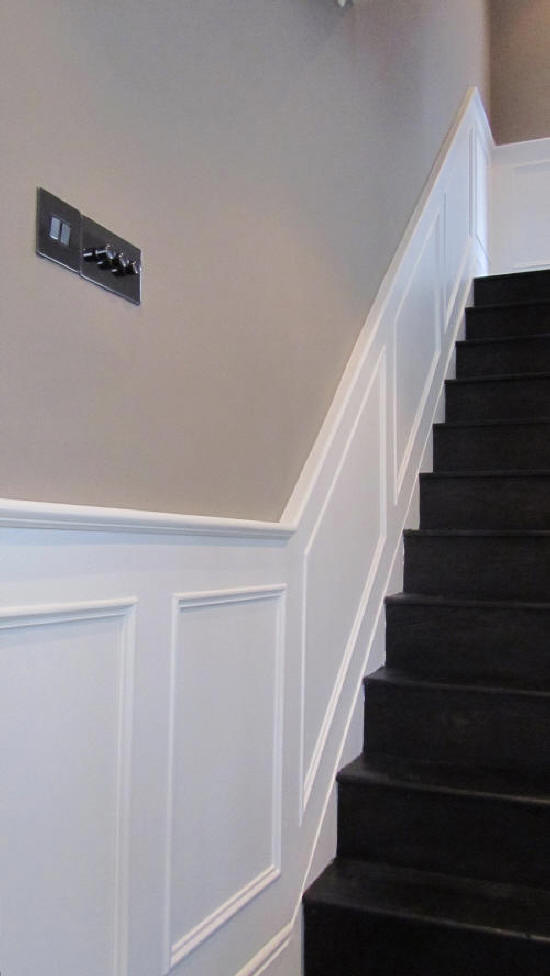 As many will know an entrance hall, staircase & landing can be the hardest area to decorate successfully, as wallpaper sometimes looks too much and painting sometimes too bland. Conjoined with the average seven or eight doors and possibly a couple of radiators positioned in a room that is not the widest area in your home, this area usually ends up being last on the decorating list.
The purpose of an entrance hallway and staircase are quite simple it needs to function as a busy hub of the house, children, dogs, cats, adults and guests battle through this area on a daily basis with shoes, boots, coats, hats and bags adding to the mix. our solution to this problem …panel it.
Our designs include wood wall panelling, veneered oak wall panels, painted panelling, all designed to fit any shape or size wall, from a selection of exclusive panel mouldings.