The Wall Panelling Company can offer bespoke T&G Wall Planks.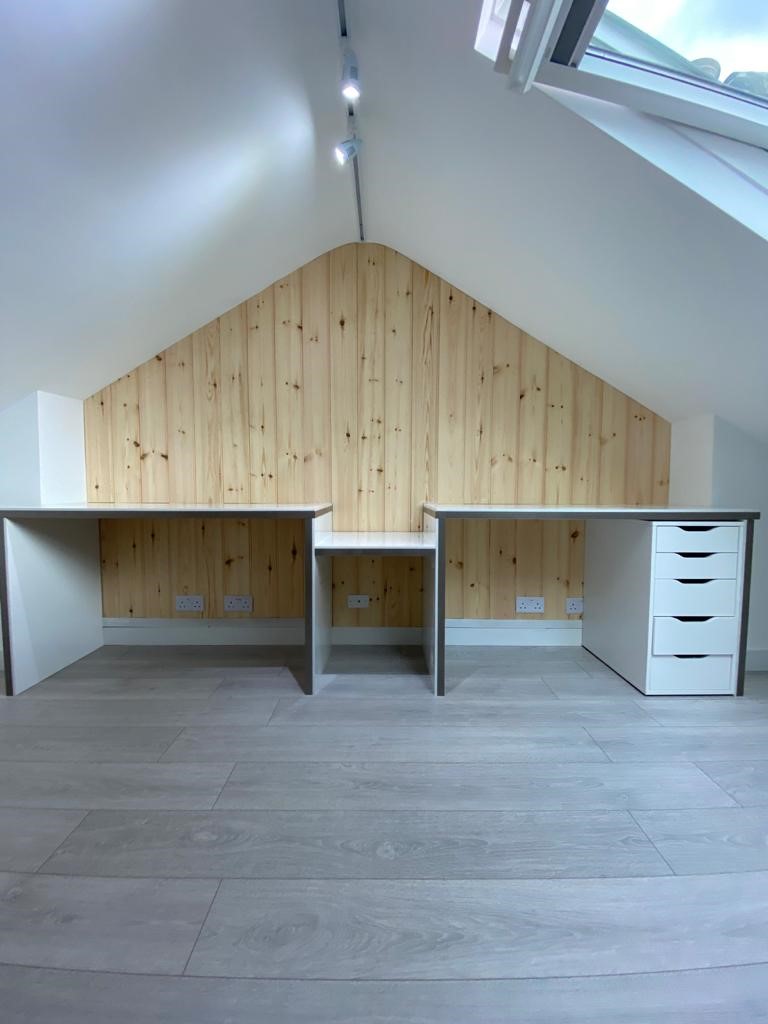 For the most traditional forms of covering a wall with wood, you will discover terms such as T&G Wall Planks, or Butt & Bead and even wainscoting, describing usually pine planks with a tongue on one side and a groove on the other to create a simple fixing in whatever height and width you require. This style of panelling is popular in rooms that require a batten to the wall to create depth and hide many secrets such as ugly pipes or fragmented plaster.
For our four sizes of panelling we use a 14 mm thick panel with a distinctive v groove and sculptured bead, just to add detail. The three sizes can be mixed or matched, depending on the finish you are looking to create. We can also supply our Reed & Bead slats in Solid American White Oak. By fitting individual planks you can also create some great mix of colours such as mixed stains or candy stripes, just remember to paint it before fitting!
Supplying panelling products and mouldings direct to your door.