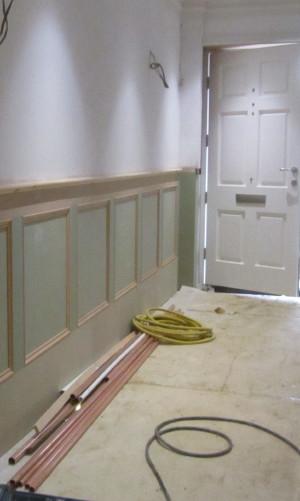 The project also had a strict time schedule to work within, which sometimes in our experience, can be over optimistic….however our client was Ken Whittaker from John Curtis, Harpendens leading estate agents, a business well established and well recognised for their experience in the property market.
The project was run like clockwork and even finished 1 week ahead of schedule!
The finished product is a home that gives light and space and combines exactly those design ideas, that were first discussed, blending seamlessly a modern home with classic design appeal.
Panelling painted in Elephants Breath with Skimming Stone above, paint available from Farrow & Ball. Heritage Wall Panels From The Wall Panelling Company.