The Wall Panelling Company can offer bespoke Wood Panels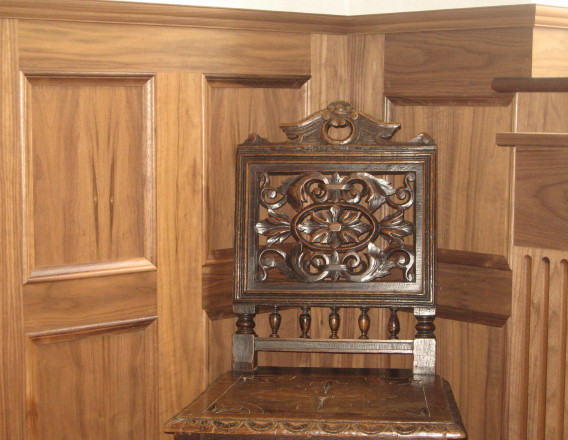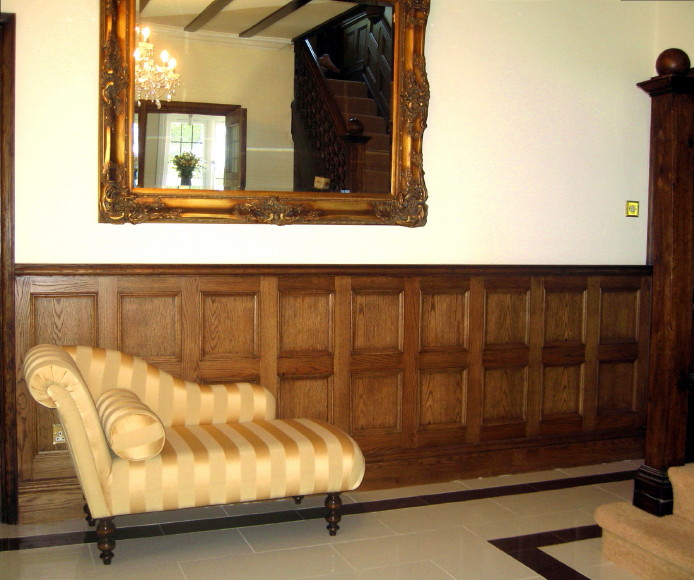 The Wall Panelling Company
Beautiful wood panels designed to recreate a period when quality homes had quality panelling.
Real wood veneer panelling wall can be designed in any shape, design, or height as all our panels are made from bespoke mouldings, allowing you to design your panels exactly. Our Oak & Walnut veneered wall panels can be perfect for giving a wall a clean, modern feel and the selection of veneers available offer a wealth of choice in creating a stylish panelling will enhance any room in any home. We can also supply our mouldings for you to fit!
Our most popular designs are made in Walnut and Oak, but the choice is yours.
 The veneer is applied giving you a unique opportunity to work with some of the most beautiful and exotic woods in the world, creating the most elegant of wood panelling.
Some timbers are simply unstable in lumber form, so by using a veneer finish with an MDF panel, the wall panel movement is kept under control by the adhesive and substrate.
Even the unruliest woods can be sliced into veneer and used to make a stunning, yet stable wood panels.
Due to the way we manufacture our wood wall panelling, you can feel assured that your panels will not warp or crack and will be extremely durable.
The veneer panelling is not only naturally beautiful, but it also allows you to oil or varnish the panels if you so desire, bringing out the true beauty of its grain.
We aim to deliver and install wall panelling of the highest standard and we hope The Wall Panelling Company will be your first choice when thinking of your oak and Walnut panelling needs.
Supplying panelling products and mouldings direct to your door.