The Wall Panelling Company can offer bespoke panelling Choices for all different areas in your home or office, here we give you some ideas for wall panelling uses.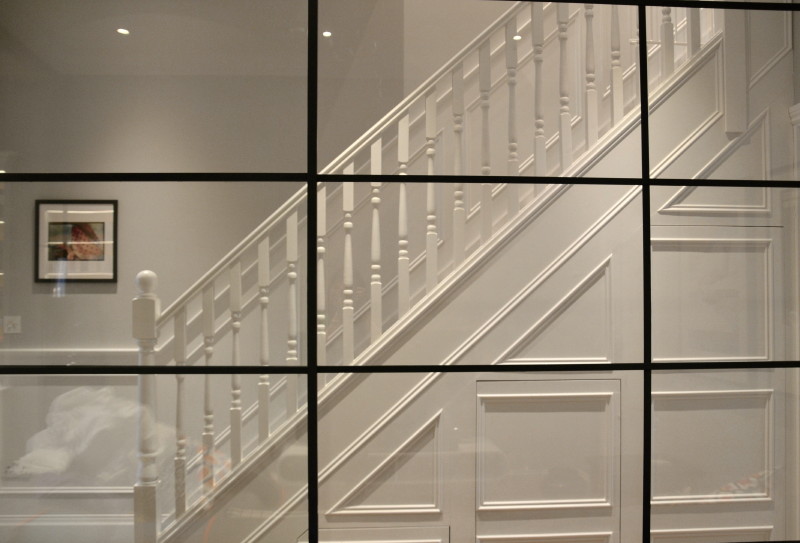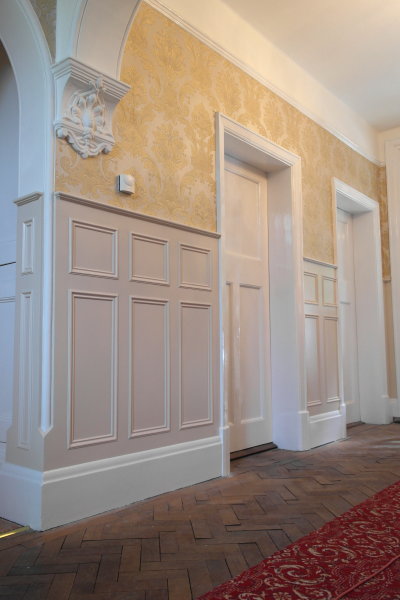 Wall Panelling is as beautiful as it is practical and can be painted to match any decor, providing you with an exquisite finishing touch to any home and to any room in your home, classic or contemporary.
Wall Panelling will be manufactured to the highest quality and each panel will be totally bespoke to the needs of your home. The Wall Panelling Company offer one of the finest ranges of decorative wall panelling, with a full range of designs and veneers like oak, mahogany, cherry, maple, white ash and walnut the choice is yours and the choice is endless.
We also work with all of the leading fabric manufacturers to ensure that we can offer our clients total flexibility in choosing the finish of their project. We have used many stretched wall fabrics, on many wall panelling projects regularly using cotton, silk and leather, creating some outstanding feature walls and creating some of the most outstanding refurbishment designs for hotels, public houses and restaurants.
Wall panelling from the wall panelling company is manufactured with a unique interlocking design of panels using top quality 18mm medium density fibreboard which is moisture resistant and our MDF is predominantly made up of pitch pine timber, it can be used in any room in any home or commercial property.
The wall panels are suitable to be fixed to virtually any wall or surface. The Wall Panels can be installed directly on to bathroom tiles, panels can also be fitted directly on to any brick wall, dry linings or partitioned walls, this means it is not necessary to re-plaster.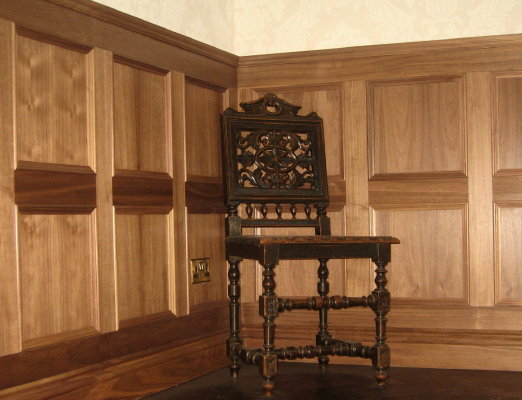 The thickness of our panels means that your wall panels will be exceptionally hard wearing and resistant to moisture and will not warp or crack in areas of heat, damp or cold temperatures. Our technical department and installation team will take care of the whole project for you and with our experience of dealing with leading interior designers and architects we know how important it is to achieve a top class finish.
We understand that all walls in your home are beautifully different and our panelling reflects this, so that your panels will be made to look perfect on whatever size or shape of wall you have in whatever shape of room you have, cleverly hiding unsightly pipe work and creating beautiful wall panels to overcome any awkward areas. Every room in your home could benefit from the wall panelling company's unique style and versatility. Audio-Visual furniture often requires a special expertise and understanding, as technology advances and equipment continually develops, we aim to design wall panels and build furniture that can adapt to these developments and keep you in control.
Kitchens and dining areas are often the busiest rooms in a house, which is why we use the highest quality wall panelling materials, for maximum durability. We work hard to capture your individual tastes and requirements with our designs, helping to ensure our work remains a pleasing and functional part of your home. More people are working from home and we can offer a wall panelling solution for every study or library, making your work space stylish and functional incorporating panelled desks and cabinets. Bathrooms and bedrooms are also easily panelled, to create a fully built in room of your dreams.
We aim to deliver and install wall panelling of the highest standard and we hope The Wall Panelling Company will be your first choice when thinking of your panelling needs. For technical information and prices please contact us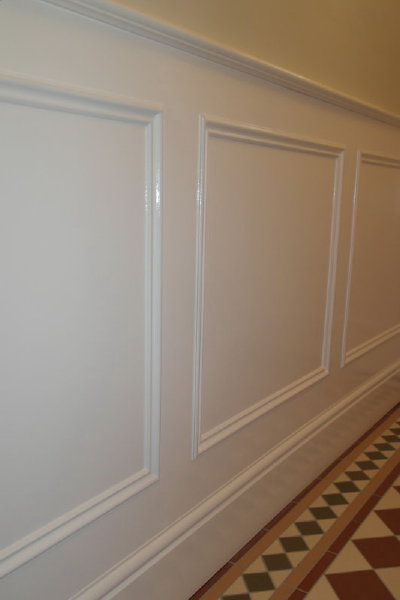 Supplying panelling products and mouldings direct to your door.